Make your life a sanctuary for the sacred.
Experience hope and reconciliation in a new way.
Join us on a retreat or shop for religious items for your home.
While our world seems to have forgotten all about God, you're working hard to make him the foundation of your life.
Our Sorrowful Mother's Ministry is a Private Association of the Faithful whose mission is to bring people closer to Christ. We hold monthly events that feature holy priests who instruct and serve as retreat masters.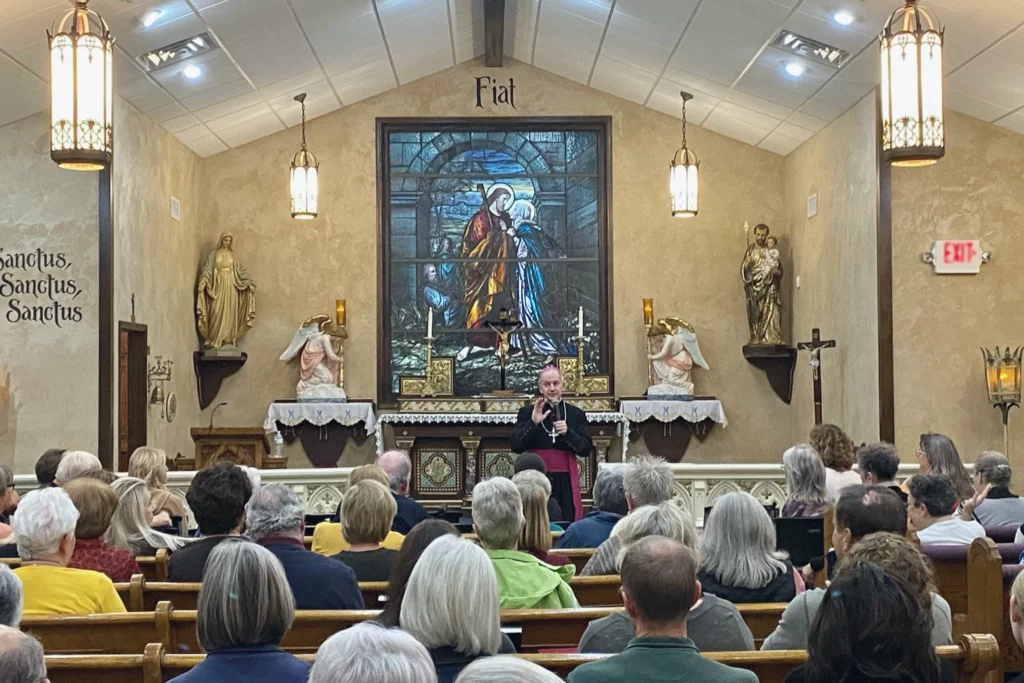 God always offers you His love and mercy. Come experience healing and restoration in your relationships with others and reconciliation with Him.
Rediscover God's plan for you.
Cultivating a deep, fruitful prayer life can feel like an uphill battle. We are here to help you encounter God in a new way.
What others are saying about Our Sorrowful Mother's Ministry
At one of the retreats, I felt such an intense and powerful closeness to Jesus during Eucharistic Adoration, and that love for spending time with our Eucharistic Jesus has stayed with me. The healing services offered at some retreats have also been a powerful experience of the Holy Spirit, and I received much spiritual comfort from them. All at OSMM have been so kind and caring to me. I truly have found truth, love, and a comforting peace through OSMM.
Our Sorrowful Mother's Ministry is a solidly Catholic ministry! Debbie and Vanessa are diligent in inviting presenters who only speak the Truth. OSMM touches many people who want to hear the Truth about our Catholic faith and what we, as laity, can do to help our world today. The atmosphere at these retreats is reverant, and yet, laid back and easy to attend. You won't believe the beauty of this place until you see it for yourself.
I first started going to OSMM in September 2020 because of a very heavy cross I was carrying and my life was forever changed after that retreat. I learned to "Live in the Present Moment" and found the peace that I was seeking. My husband started attending the OSMM retreats a few months later with me and now we hardly ever miss one. The prayer teams there are what helped us the most in the beginning and everyone made us feel like family from day one. Our faith has been strengthened through all of the wonderful speakers that we have heard. We highly recommend Our Sorrowful Mothers Ministry to everyone!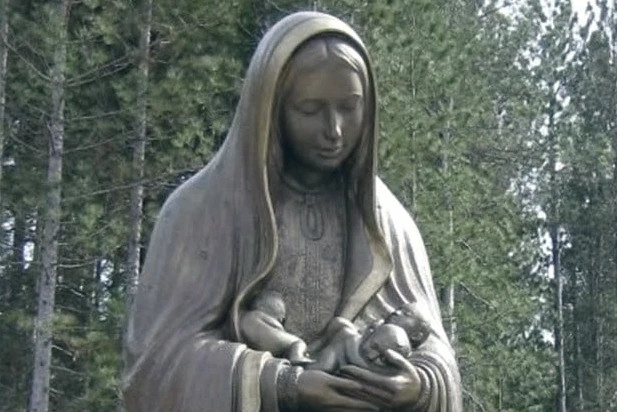 While our world seems to have forgotten all about God, you're working hard to make him the foundation of your life.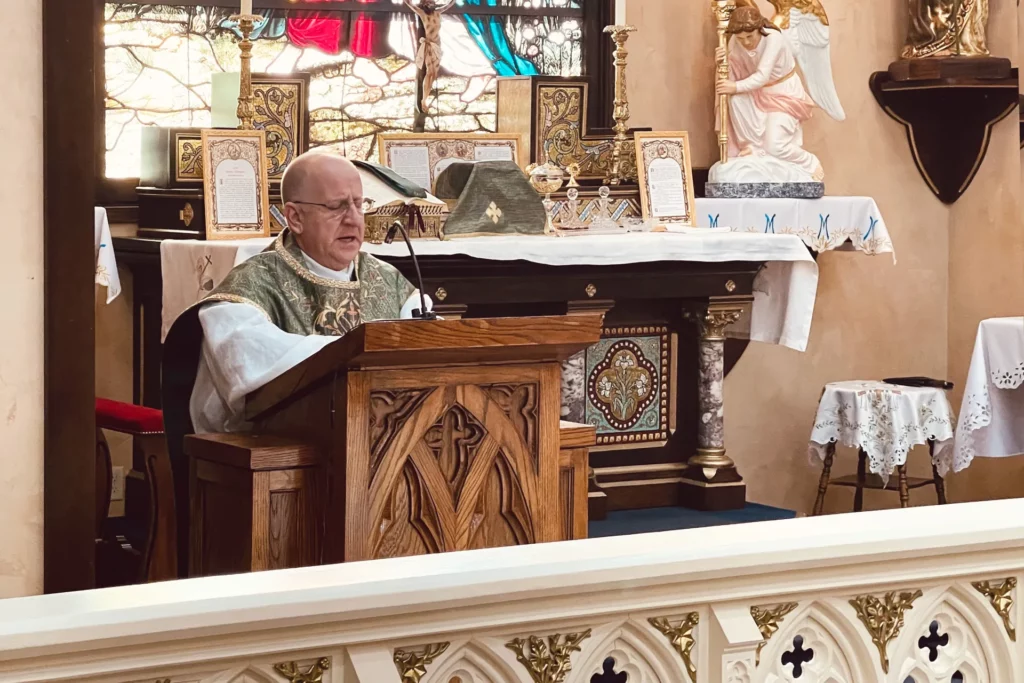 Take time away to contemplate, pray, and encounter God.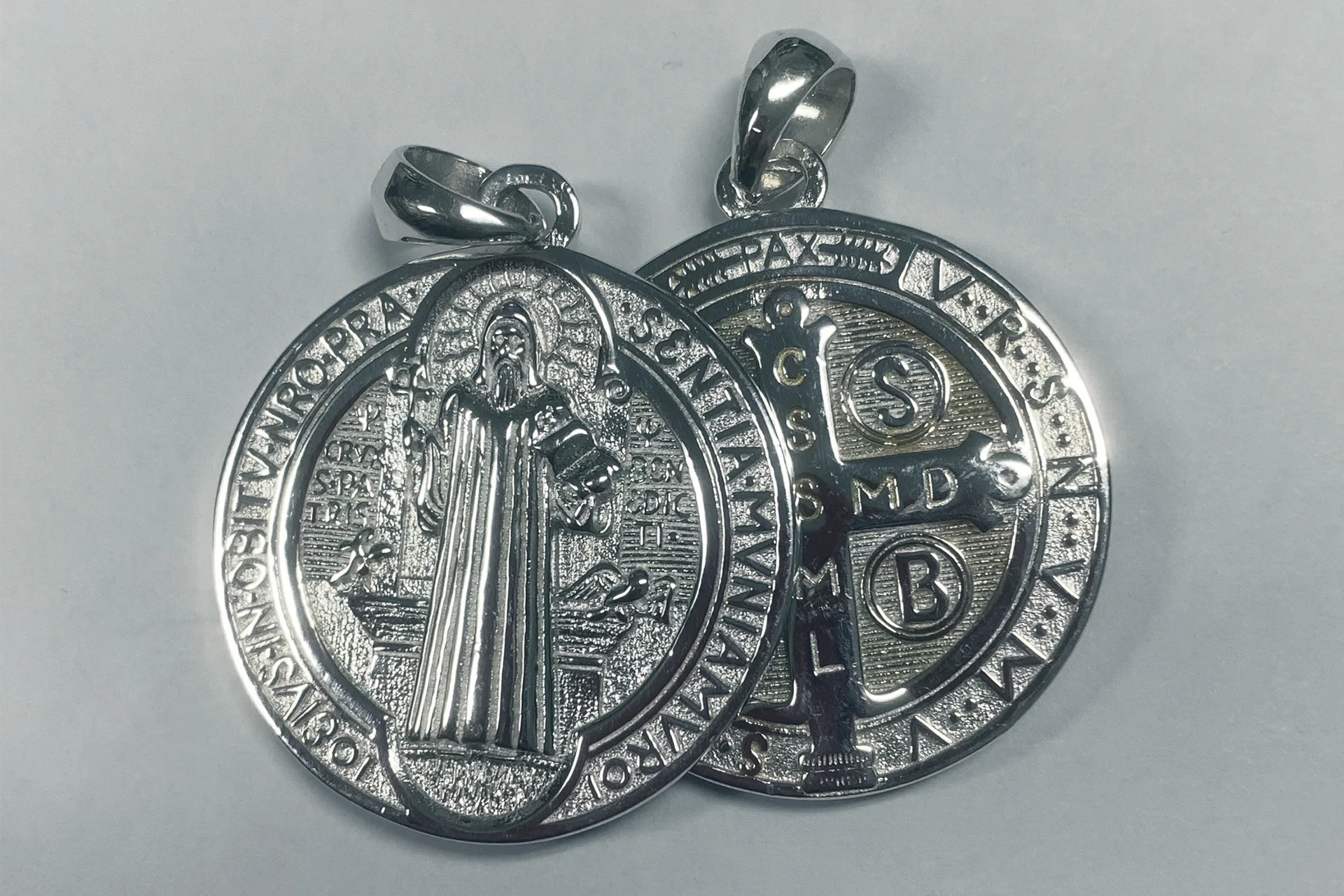 We offer everything from books and rosaries to exorcized items and statues. We are proud to be your one-stop shop for sacred art and other items to make your home the best domestic church possible.
At Our Sorrowful Mother's Ministry we know you want to honor our Lord through his Blessed Mother amid the busyness and fullness of daily life. Healing, restoration, and a renewal in your relationship with God is an important first step. In the rigor of the day, it can be hard to sustain a strong connection with God. This can make you feel like you're failing at your call to holiness. We believe that when you're doing your best to live your faith, you shouldn't feel like a failure. We understand that developing a rhythm of prayer is crucial. That's why we offer retreats and religious goods to help you encounter God and bring that encounter into your daily life. Come see us and browse our shop or plan your retreat. Stop searching for God and start living with purpose.